Our People
Mack Scheurell
Vice President, Software Client Strategy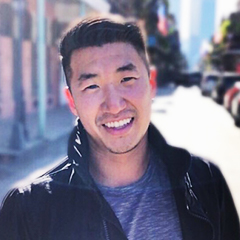 When did you start working for Radancy?
July 2016
What is your current role and responsibilities?
I am a VP of Software Client Strategy. I help manage the Strategic Software team and work with clients to provide strategic direction and build their recruitment strategies.
What does your department do?
The Software team manages many of Radancy's TalentBrew accounts, but we also manage media and content for them as well. We run "lean" compared to the regular Client Service teams, working closely together to understand our clients' needs while building strategies to meet their KPIs and to grow the accounts. We also specialize in optimizing the TalentBrew Product Suite for our clients and are an extension of the Digital Strategy team.
What other roles have you had while at Radancy?
Strategic Software Account Manager and Software Client Strategy Director.
What do you think is the best part about working at Radancy?
The ability to learn and create your own path, while working with some great people along the way.
What's one interesting fact about yourself that your coworkers don't know?
I was adopted from Taegu, South Korea.
Solutions you can count on. Perspective you need. And a commitment to results you deserve.
Connect with Us