Our People
Zia Kanner
Account Director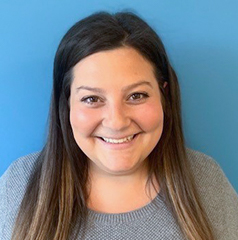 When did you start working for Radancy?
June 2015
What is your current role and responsibilities?
I am an Account Director. I serve as the main point of contact for my clients, helping to maximize their ROI through their career site, as well as all of their media buys.
What does your department do?
Account Service serves as the point of contact for our clients. We handle the day-to-day requests and manage the overarching strategy. We call in subject matter experts when necessary and work behind the scenes with almost all departments to ensure that our clients are happy.
What other roles have you had while at Radancy?
I was a Senior Account Executive for two years before becoming an Account Director.
What do you think is the best part about working at Radancy?
Getting to learn different aspects of the business. Account Services allows you to learn about both the software side of TMP and the media planning, which you may not get to experience at other agencies.
What's one interesting fact about yourself that your co-workers don't know?
I'm a landlord! I have a couple rental units in Boston that I manage myself.
Solutions you can count on. Perspective you need. And a commitment to results you deserve.
Connect with Us